Many people search exclusively online for locksmiths, and they search for services within their location. Hence, a locksmith needs to be well-positioned online, and your website should be SEO optimized and tailored towards your region.
Do you want to make it to the first few results of every online search for locksmiths? You need our locksmith internet marketing service to promote your business and increase your ROI.
Internet Marketing Strategies for Locksmith
We have put together an excellent internet marketing solution for your company that entails website design and development, SEO, Social media advertising, PPC Ads, reputation building s, and client retention.
Please take a look at the result-driven features of our internet marketing solution.
Design and Develop Website for Conversion
With our vast experience serving locksmith companies, we create modern, fast loading websites that are professional, easy to use, and engaging. We will implement conversion strategies on your website. Your site will have a mobile-friendly interface, click-to-call buttons, contact forms, and SEO-friendly content.
Tailored PPC Ad Campaigns for Locksmiths
Our marketing specialists will handle your PPC campaign to bring in more traffic to your website. We will place your website on Microsoft and Google ads platforms, social media, popular blogs, and several paid search programs.
Our PPC Ad campaigns are well-targeted to reach your specific audience, thereby saving the amount you would have spent on random advertising.
Local SEO Optimization Services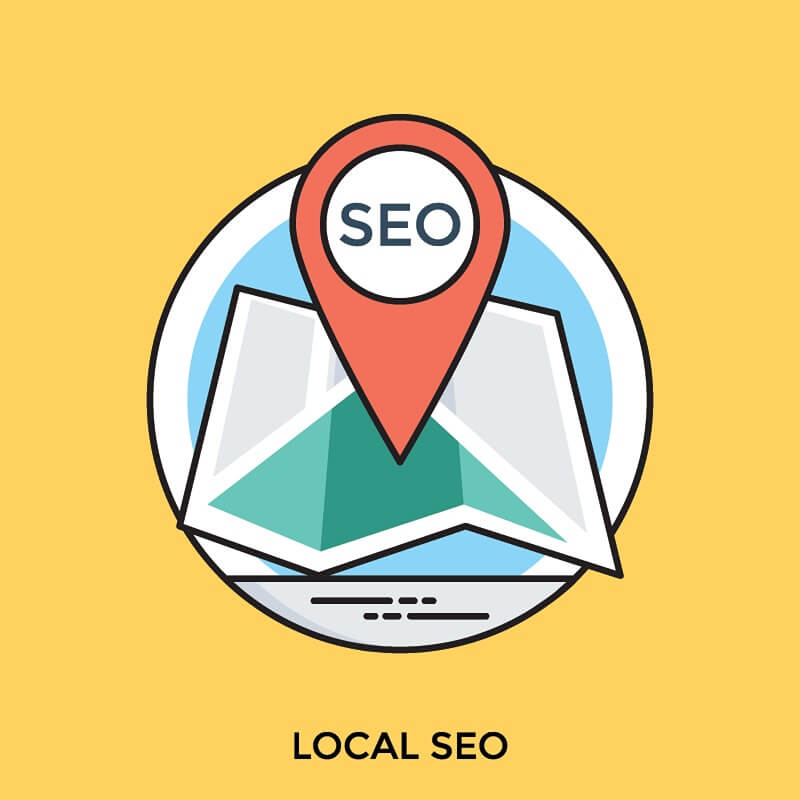 We understand how much your locksmith business depends on internet searches, so we put together an on-page and off-page strategies to better optimize your website for SEO.
We will use relevant keywords to ensure your locksmith company shows up in online search results. We will also use your chosen city name(s) in page titles and optimize your videos and pictures.
We will get mentions and promotions for your locksmith company on popular sites and blogs, get backlinks that direct people to your site, and create featured posts on popular directories to promote your company.
Retargeting visitors to your website
The norm with website visitors is that only 20% of them will engage your service on the first visit. The others leave, but that is not the end.
We have strategies that ensure persons who have visited your site or any similar see your ads on other social media platforms. Naturally, they will be more inclined to look up your locksmith company. With the optimized and well-designed site, they will most likely engage with your services on the next visit.
Optimizing Landing Pages for Conversion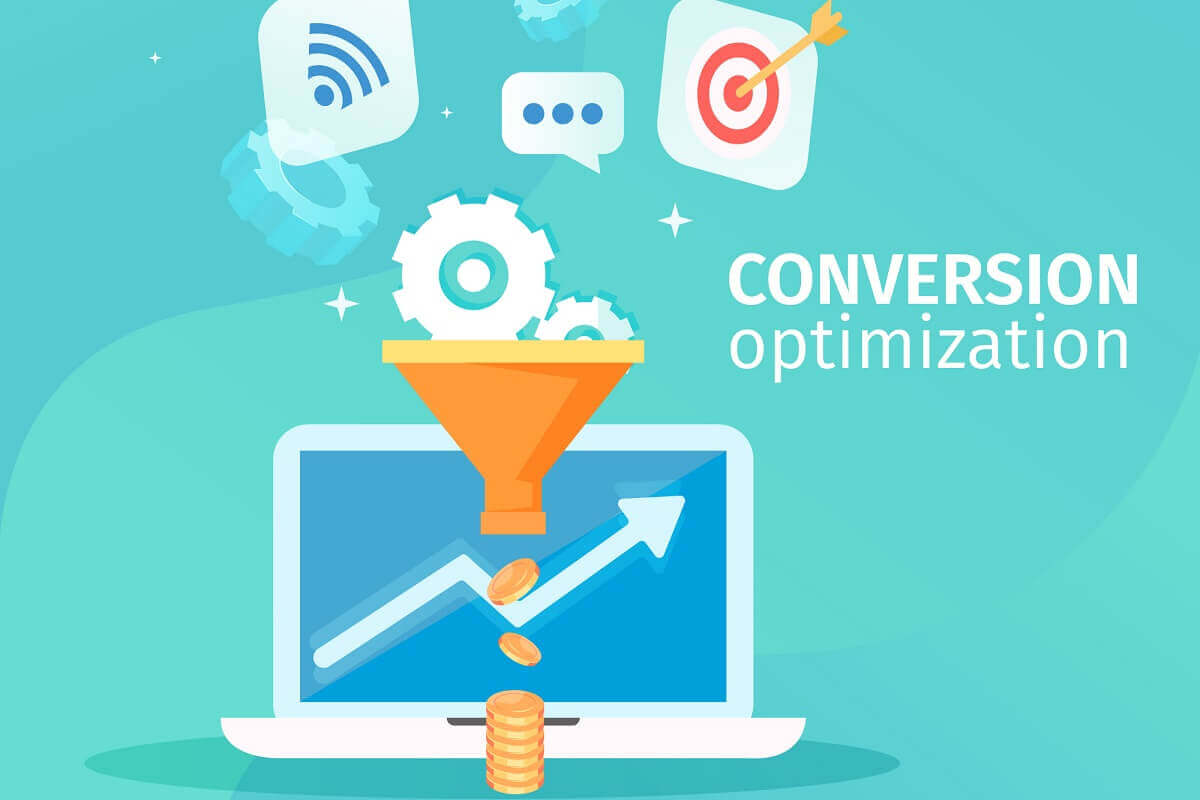 We will optimize your landing pages for optimal conversion so that when our other strategies drive traffic to your page, you enjoy better conversion.
Our optimized landing pages will capture leads, encourage your visitors to reach out, seek more information, request a quote, or get in touch with you.
With a lead-converting landing page, you will convert your visitors to clients and increase your bottom line.
Your locksmith website needs to contain positive reviews from clients who have used your services. But sometimes, people won't go through the hassle to leave reviews even if they loved your service. To make it easier, we will create quick forms, URLs for reviews, targeted emails, and other simple review strategies.
We will also ensure your locksmith company gets positive reviews on major directories like Google Maps, Yelp, and Facebook.
Social Media Advertising for Locksmith Companies
Our experts will grow your social media presence, following, and boost your engagements on several social media platforms. We will tailor and target posts on social media to engage your potential customers on social media platforms like Twitter, Instagram, Facebook, etc.
We will advertise your locksmith business to an appropriate audience based on their location, income level, interest, age, and other criteria that fall within what your business needs.
Billions of people use several social media platforms daily, and thousands of these persons are interested in locksmith companies. You can allow them to find you. Our social networking strategies will ensure that you achieve both.
Engage the Best Online Marketing Service for Locksmiths
Our team of experts is waiting to hear from you; reach out to us today for a result-oriented marketing solution.
Our services assure you of over five times your previous sales, a great ROI, and a large client base in a few months. You will begin seeing the positive effects of our strategies in your rankings and conversions in no time.
Do well to request a quote today or go through our available packages.
Free domain name registration

Upto 2 Email Accounts

Free hosting for 1 year

SSL Certificate (HTTPS)

Basic WordPress

Fully Responsive Design (Desktop, Mobile, Tablet)

Upto 1 Logo Mockups

Up to 7 Pages

Photo Gallery Page

Social Media Link Icons

Blog or news section

Upto 3 Graphic design (including stock images)

Up to 2 Social media integration

Google map integration

Basic Enquiry Form

Newsletter Integration

Basic Home page sliders

Basic SEO/Local SEO

Up to 20 keyphrases optimized

Meta tags (Title & description): Up to 10 Pages

Keyphrase research & selection

Optimization of robots.txt & GoogleBot crawls

Creation & registrations of sitemap.xml

Image XML sitemaps

Internal linking restructuring & optimization

Setup and install Tag Manager (Basic)

Google Analytics setup

Google Analytics traffic analysis (Basic)

Setup Google Search Console

Sitemap Submit in Google Webmaster

Robots.txt. optimization

Make SEO Friendly URL Structure

Upto 20 Local directory submission (Free Listing)

Upto 100 Social Bookmarking

Up to 30 Directory Submissions

Press Releases Disputations
- write and distribute a professional press
- Upto 100 news sites including Google news, Digital Journal. Full PDF Distribution Report

Basic Local search optimization

Image SEO - Optimizing images for search engines

Custom 404 error page setup and optimization

Header Tags Optimized (Ex. H1s)

Duplicate content analysis

Blog Posts (Up to 3 posts per Month)

Blog optimization

Loading time optimization

Google My Business optimization

Bing Webmaster

Classified Ads Submissions (Up to 5 live ads)

RSS Feed Submissions

Website Analysis

Ongoing monthly keyword reporting

Ongoing monthly ROI, traffic, & goal reporting (Basic Report)

Create Location pages

Basic Social media marketing management services

1 SOCIAL NETWORK

Up to 3 Posts per Month

Up to 3 Custom Images per Month Included with Posts

Cover Photo & Profile Photo Design/Optimization

Email Marketing (Basic)

Email marketing strategy

Set up email service provider, templates, and branding

Set up autoresponders

Pay Per Click - PPC Management

Re-targeting / Remarketing Ads

Up to 1 Tracking Pixel

A/B Testing
Free domain name registration

Upto 3 Email Accounts

Free hosting for 1 year

SSL Certificate (HTTPS)

Standard WordPress

Fully Responsive Design (Desktop, Mobile, Tablet)

Upto 2 Logo Mockups

Up to 10 Pages

Photo/Video Gallery Page

Social Media Link Icons

Blog or news section

Upto 6 Graphic design (including stock images)

Up to 3 Social media integration

Google map integration

Standard Enquiry Form

Newsletter Integration

Standard Home page sliders

Standard SEO/Local SEO

Up to 50 keyphrases optimized

Meta tags (Title & description): Up to 20 Pages

Keyphrase research & selection

Optimization of robots.txt & GoogleBot crawls

Creation & registrations of sitemap.xml

Video and image XML sitemaps

Internal linking restructuring & optimization

Setup and install Tag Manager (Standard)

Google Analytics setup/ conversion tracking

Google Analytics traffic analysis (Standard)

Setup Google Search Console

Sitemap Submit in Google Webmaster

Robots.txt. optimization

Make SEO Friendly URL Structure

Upto 50 Local directory submission (Free Listing)

Upto 200 Social Bookmarking

Up to 100 Directory Submissions

Press Releases Disputations
- write and distribute a professional press
- Upto 200 news sites including Google news, Digital Journal. Full PDF Distribution Report

Standard Local search optimization

Image SEO - Optimizing images for search engines

Custom 404 error page setup and optimization

Header Tags Optimized (Ex. H1s)

Duplicate content analysis

Blog Posts (Up to 4 posts per Month)

Blog optimization

Loading time optimization

Google My Business optimization

Sitemap Submit in Bing Webmaster

Classified Ads Submissions (Up to 10 live ads)

RSS Feed Submissions

Website & Competitor Analysis

Ongoing monthly keyword reporting

Ongoing monthly ROI, traffic, & goal reporting (Standard Report)

Create Location pages

Standard Social media marketing management services

3 SOCIAL NETWORK

Up to 4 Posts per Month

Up to 4 Custom Images per Month Included with Posts

Cover Photo & Profile Photo Design/Optimization

Email Marketing (Standard)

Email marketing strategy

Set up email service provider, templates, and branding

Set up autoresponders

Pay Per Click - PPC Management

Re-targeting / Remarketing Ads

Up to 2 Tracking Pixel

A/B Testing
Free domain name registration

Upto 5 Email Accounts

Free hosting for 1 year

SSL Certificate (HTTPS)

Premium WordPress

Fully Responsive Design (Desktop, Mobile, Tablet)

Upto 3 Logo Mockups

Up to 30 Pages

Photo/Video Gallery Page

Social Media Link Icons

Blog or news section

Upto 15 Graphic design (including stock images)

Up to 5 Social media integration

Google map integration

Premium Enquiry Form

Newsletter Integration

Premium Home page sliders

Premium SEO/Local SEO

Up to 300 keyphrases optimized

Meta tags (Title & description): Up to 50 Pages

Keyphrase research & selection

Optimization of robots.txt & GoogleBot crawls

Creation & registrations of sitemap.xml

Video and image XML sitemaps

Internal linking restructuring & optimization

Setup and install Tag Manager (Premium)

Google Analytics setup/ conversion tracking

Google Analytics traffic analysis (Premium)

Setup Google Search Console

Sitemap Submit in Google Webmaster

Robots.txt. optimization

Make SEO Friendly URL Structure

Upto 100 Local directory submission (Free Listing)

Upto 800 Social Bookmarking

Up to 350 Directory Submissions

Press Releases Disputations
- write and distribute a professional press
- Upto 400 news sites including Google news, Digital Journal. Full PDF Distribution Report

Premium Local search optimization

Image SEO - Optimizing images for search engines

Custom 404 error page setup and optimization

Header Tags Optimized (Ex. H1s)

Duplicate content analysis

Blog Posts (Up to 8 posts per Month)

Blog optimization

Loading time optimization

Google My Business optimization

Sitemap Submit in Bing Webmaster

Classified Ads Submissions (Up to 20 live ads)

RSS Feed Submissions

Website & Competitor Analysis

Ongoing monthly keyword reporting

Ongoing monthly ROI, traffic, & goal reporting (Premium)

Create Location pages

Premium Social media marketing management services

5 SOCIAL NETWORK

Up to 8 Posts per Month

Up to 8 Custom Images per Month Included with Posts

Cover Photo & Profile Photo Design/Optimization

Email Marketing (Premium)

Email marketing strategy

Set up email service provider, templates, and branding

Set up autoresponders

Pay Per Click - PPC Management

Re-targeting / Remarketing Ads

Up to 3 Tracking Pixel

A/B Testing