Have you been purchasing leads from popular brokers and have no results to show for it?
Have you paid a marketing company thousands on a monthly basis without any ROI in sight?
You should be using an established marketing system capable of converting your roofing company into an online lead generation machine. In doing so, you will get the results you want every day.
How to become the number one roofing business for your locale on the Internet.
Learn how to boost sales and expand your roofing company by optimizing your online marketing strategy.
Keep reading to find out how to expand your roofing company using proven strategies and clever ideas.
When implemented right, our tried-and-true strategies can amplify your business' exposure. There are no shortages of "marketing experts" available, but none of them are experts in the roofing sector like we are. If you want to dominate the competition in your area, we can help you do that.
Our Online Marketing Strategy for Roofing Businesses
Our marketing strategies are purposely developed to get eyes from your target market onto your brand. We will help your company create advertising offers that convert, gorgeous landing pages, a lead generation website, and a lot more. You needn't be concerned about sales ever again.
Let's go over some of the strategies that we will implement in order to get your roofing business more leads:
Development of a Roofing Site Capable of Converting Visitors into New Leads
The foundation of your customized marketing strategy will be a responsive website. We've tested out an assortment of roofing site designs and formats and isolated one that is superior to all others.
Using smooth CTAs on both mobile and desktop, a fast loading website with a beautiful design, and customized imagery, branding, and content, your site will serve as the point of entry that we develop your marketing strategy around.
As our client, you will get all the essential components of a website customized for your company specifically. Your site will feature the following:
Visitors will be encouraged to connect with your brand because of how spectacular your website looks. We have achieved this for many clients, and our results are based on comprehensive testing. A website for the roofing company you run can be active within the month.
Run Strategic PPC Ad Campaigns
We can get your brand seen on platforms that people spend the most time on. Our established system will generate leads for you consistently.
As far as Internet advertising goes, your brand should capture people's eyes. You will be listed on Microsoft and Google's PPC ad platforms, in Instagram and Facebook's posts, on popular blogs and websites, and various other online platforms.
We offer PPC services to get people to notice roofing companies. We make it easy for people to get in touch with your roofing company via click-to-call buttons or estimate-request submission forms.
This is something we can do effectively. We can give you a strong ROI because of the following:
Local SEO Is Used to Rank High on Google Maps
We use local SEO approaches to help you rank high on Google Maps. This is a great way of separating your business from the competition. You will notice a difference in lead quality when people see your company as one of the top three listings on Google Maps.
When it comes to roofing SEO, we are industry experts, and we get it right the first time. Getting your brand to show up as one of the first three listings on Google Maps when your services are queried is a big deal. We generally notice movement during the initial three months of working for our clients.
There are a couple of aspects involved with local search engine marketing when it comes to roofing companies. The initial part is about on-page optimization:
The second part is about off-site optimization. A number of things we do during this stage include:
Ultimately, you will be showing up above the competition when someone searches for the roofing services you offer.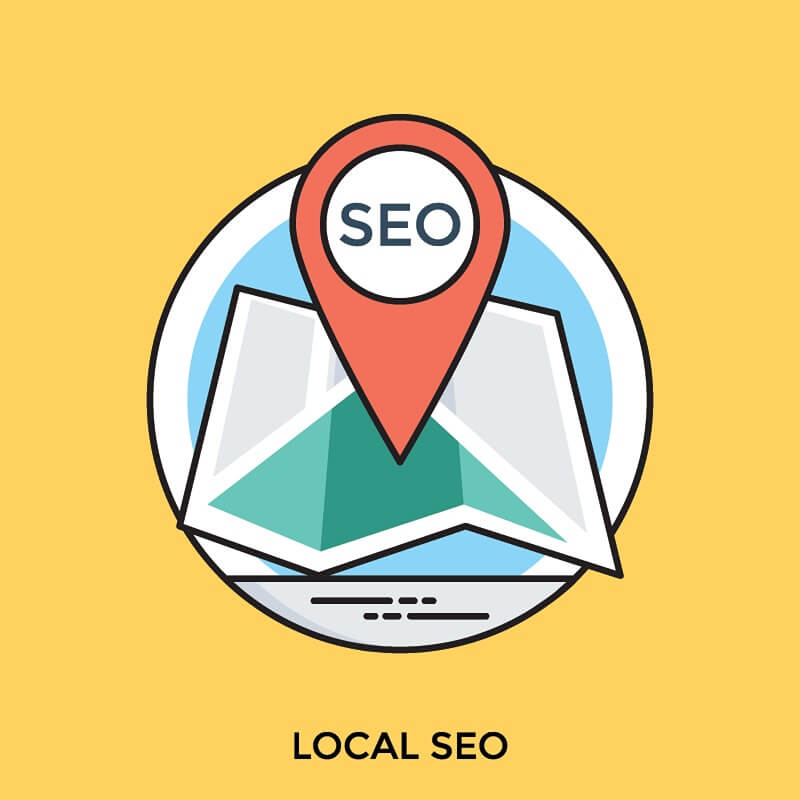 Retargeting Visitors Who Have Been on Your Website Before
If your site already has conversion elements properly implemented, only about 20% of website visitors (that you spent advertising money on to get) will contact you instantly. The remaining 80% will contact you at all.
Retargeting can be used to turn those numbers around. You can convert prospects into new customers through ads.
Can you remember the last time you took a look at an item on Amazon, and afterward, saw that very same item advertised just about everywhere you went when online? That is what retargeting is all about.
After people visit your website, they will probably browse other sites or visit social networks. When they do, your ads are what they will see. Ads get prospects to return and establish a powerful online presence for your brand.
We can help you achieve this by having Google remarketing and Facebook pixel tags installed on every page on your site, as well as your landing pages. By doing so, will be able to retarget visitors that didn't engage with you by way of follow-up advertising on various platforms, including:
Create a Landing Page That Converts Well in Order to Get Leads Instantly
Digital advertising/marketing may not have worked for some roofing contractors if they lacked convertible landing pages. Our landing pages are developed to capture leads. They have been put through one test after another so that we could isolate the ones with the highest conversion potential.
These customized roofing company service pages capture the eye. They encourage potential leads to be proactive. Best of all, they come branded, creating recognition for your company with each person who visits the pages.
Getting More Reviews Online
A positive online reputation is important for every contractor. While some customers will leave a review for you without being solicited, you usually need to ask someone to give you a review.
When potential customers search for roofers online, they are looking to see if the company has trusted and verified reviews on reputable sites like Yelp, Facebook, and Google, among other platforms.
We will provide you with the tools required to stimulate customers into giving you positive reviews. In time, you will have more online praise than your competition. Our review software and reputation management services provide you with the following:
Creating a Social Network Ad Strategy
A social network strategy for a marketing plan will go a long way.
Instagram and Facebook have over a billion users that are registered on their platforms. Those numbers continue to grow by the day. These people are customers that you should be reaching.
Facebook Ads allow you to target specific people using social networks and promote your roofing business directly to them. Your ads can display limited time offers and branded videos, among other incentives. Your audience can be targeted by:
We will work alongside you to produce targeted ads – they will showcase your brand for the sake of establishing customer trust. Visitors will have confidence in your roofing company based on what they see, and before long, they'll end up asking you for an estimate.
This merely scratches the surface of all the advanced marketing strategies that we will put into place for your company. Our online marketing system for roofing contractors serves as the ideal starting point if you would like to dominate the competition.
Use Our Proven Marketing System to Take Your Company to Another Level
Are you interested in growing your roofing company over a long term basis?
Do you want to establish a positive reputation for your roofing services in your community?
Our company's roofing marketing system is capable of helping you with all of this.
It doesn't matter if you are a commercial or residential roofing company – our marketing system will provide you with a blueprint that will help you achieve the results that you are looking for. It is capable of delivering five times the amount of sales that you are used to in a single year.
Would you like to take your company to new heights? Have a look at our comprehensive online marketing packages built for roofers.
Free domain name registration

Upto 2 Email Accounts

Free hosting for 1 year

SSL Certificate (HTTPS)

Basic WordPress

Fully Responsive Design (Desktop, Mobile, Tablet)

Upto 1 Logo Mockups

Up to 7 Pages

Photo Gallery Page

Social Media Link Icons

Blog or news section

Upto 3 Graphic design (including stock images)

Up to 2 Social media integration

Google map integration

Basic Enquiry Form

Newsletter Integration

Basic Home page sliders

Basic SEO/Local SEO

Up to 20 keyphrases optimized

Meta tags (Title & description): Up to 10 Pages

Keyphrase research & selection

Optimization of robots.txt & GoogleBot crawls

Creation & registrations of sitemap.xml

Image XML sitemaps

Internal linking restructuring & optimization

Setup and install Tag Manager (Basic)

Google Analytics setup

Google Analytics traffic analysis (Basic)

Setup Google Search Console

Sitemap Submit in Google Webmaster

Robots.txt. optimization

Make SEO Friendly URL Structure

Upto 20 Local directory submission (Free Listing)

Upto 100 Social Bookmarking

Up to 30 Directory Submissions

Press Releases Disputations
- write and distribute a professional press
- Upto 100 news sites including Google news, Digital Journal. Full PDF Distribution Report

Basic Local search optimization

Image SEO - Optimizing images for search engines

Custom 404 error page setup and optimization

Header Tags Optimized (Ex. H1s)

Duplicate content analysis

Blog Posts (Up to 3 posts per Month)

Blog optimization

Loading time optimization

Google My Business optimization

Bing Webmaster

Classified Ads Submissions (Up to 5 live ads)

RSS Feed Submissions

Website Analysis

Ongoing monthly keyword reporting

Ongoing monthly ROI, traffic, & goal reporting (Basic Report)

Create Location pages

Basic Social media marketing management services

1 SOCIAL NETWORK

Up to 3 Posts per Month

Up to 3 Custom Images per Month Included with Posts

Cover Photo & Profile Photo Design/Optimization

Email Marketing (Basic)

Email marketing strategy

Set up email service provider, templates, and branding

Set up autoresponders

Pay Per Click - PPC Management

Re-targeting / Remarketing Ads

Up to 1 Tracking Pixel

A/B Testing
Free domain name registration

Upto 3 Email Accounts

Free hosting for 1 year

SSL Certificate (HTTPS)

Standard WordPress

Fully Responsive Design (Desktop, Mobile, Tablet)

Upto 2 Logo Mockups

Up to 10 Pages

Photo/Video Gallery Page

Social Media Link Icons

Blog or news section

Upto 6 Graphic design (including stock images)

Up to 3 Social media integration

Google map integration

Standard Enquiry Form

Newsletter Integration

Standard Home page sliders

Standard SEO/Local SEO

Up to 50 keyphrases optimized

Meta tags (Title & description): Up to 20 Pages

Keyphrase research & selection

Optimization of robots.txt & GoogleBot crawls

Creation & registrations of sitemap.xml

Video and image XML sitemaps

Internal linking restructuring & optimization

Setup and install Tag Manager (Standard)

Google Analytics setup/ conversion tracking

Google Analytics traffic analysis (Standard)

Setup Google Search Console

Sitemap Submit in Google Webmaster

Robots.txt. optimization

Make SEO Friendly URL Structure

Upto 50 Local directory submission (Free Listing)

Upto 200 Social Bookmarking

Up to 100 Directory Submissions

Press Releases Disputations
- write and distribute a professional press
- Upto 200 news sites including Google news, Digital Journal. Full PDF Distribution Report

Standard Local search optimization

Image SEO - Optimizing images for search engines

Custom 404 error page setup and optimization

Header Tags Optimized (Ex. H1s)

Duplicate content analysis

Blog Posts (Up to 4 posts per Month)

Blog optimization

Loading time optimization

Google My Business optimization

Sitemap Submit in Bing Webmaster

Classified Ads Submissions (Up to 10 live ads)

RSS Feed Submissions

Website & Competitor Analysis

Ongoing monthly keyword reporting

Ongoing monthly ROI, traffic, & goal reporting (Standard Report)

Create Location pages

Standard Social media marketing management services

3 SOCIAL NETWORK

Up to 4 Posts per Month

Up to 4 Custom Images per Month Included with Posts

Cover Photo & Profile Photo Design/Optimization

Email Marketing (Standard)

Email marketing strategy

Set up email service provider, templates, and branding

Set up autoresponders

Pay Per Click - PPC Management

Re-targeting / Remarketing Ads

Up to 2 Tracking Pixel

A/B Testing
Free domain name registration

Upto 5 Email Accounts

Free hosting for 1 year

SSL Certificate (HTTPS)

Premium WordPress

Fully Responsive Design (Desktop, Mobile, Tablet)

Upto 3 Logo Mockups

Up to 30 Pages

Photo/Video Gallery Page

Social Media Link Icons

Blog or news section

Upto 15 Graphic design (including stock images)

Up to 5 Social media integration

Google map integration

Premium Enquiry Form

Newsletter Integration

Premium Home page sliders

Premium SEO/Local SEO

Up to 300 keyphrases optimized

Meta tags (Title & description): Up to 50 Pages

Keyphrase research & selection

Optimization of robots.txt & GoogleBot crawls

Creation & registrations of sitemap.xml

Video and image XML sitemaps

Internal linking restructuring & optimization

Setup and install Tag Manager (Premium)

Google Analytics setup/ conversion tracking

Google Analytics traffic analysis (Premium)

Setup Google Search Console

Sitemap Submit in Google Webmaster

Robots.txt. optimization

Make SEO Friendly URL Structure

Upto 100 Local directory submission (Free Listing)

Upto 800 Social Bookmarking

Up to 350 Directory Submissions

Press Releases Disputations
- write and distribute a professional press
- Upto 400 news sites including Google news, Digital Journal. Full PDF Distribution Report

Premium Local search optimization

Image SEO - Optimizing images for search engines

Custom 404 error page setup and optimization

Header Tags Optimized (Ex. H1s)

Duplicate content analysis

Blog Posts (Up to 8 posts per Month)

Blog optimization

Loading time optimization

Google My Business optimization

Sitemap Submit in Bing Webmaster

Classified Ads Submissions (Up to 20 live ads)

RSS Feed Submissions

Website & Competitor Analysis

Ongoing monthly keyword reporting

Ongoing monthly ROI, traffic, & goal reporting (Premium)

Create Location pages

Premium Social media marketing management services

5 SOCIAL NETWORK

Up to 8 Posts per Month

Up to 8 Custom Images per Month Included with Posts

Cover Photo & Profile Photo Design/Optimization

Email Marketing (Premium)

Email marketing strategy

Set up email service provider, templates, and branding

Set up autoresponders

Pay Per Click - PPC Management

Re-targeting / Remarketing Ads

Up to 3 Tracking Pixel

A/B Testing