Conversion Rate Optimization (CRO)
Increased sales are the dream of every business owner. Your sales increase with every new conversion and every step of your website's visitors that works in favor of your business. All business owners want to improve sales. Although the online leads brought in by your website may be encouraging, your business can only be sustained through consistent growth in your revenue, i.e., you need actual business transactions more than the list of people who may or may not be interested in transacting business with you. Fortunately, just a few small and uncomplicated changes in your web design will be enough to boost your sales and raise your conversion rates to a great extent.
According to a popular study by Forrester, on average, a return of up to $100 is earned for every $1 invested in the user experience (UX). The CRO (Conversion Rate Optimization) can be defined as a tactical approach adopted to help improve site elements like user experience (UX) for generating higher profits.
In this blog post, we will provide you with some of the simplest and the best web design practices for conversion rate optimization (CRO).
It has been observed in multiple studies that up to 96% of the visitors on your website are not interested in making a purchase. In other words, your website's UX and content may be able to bring your customers closer to making a purchase but these two factors, alone, may not be enough to make them go through with it. Additionally, your website needs to have an impressive web design paired with the smoothest and the most user-friendly navigation features to entice your visitors into staying engaged with your site.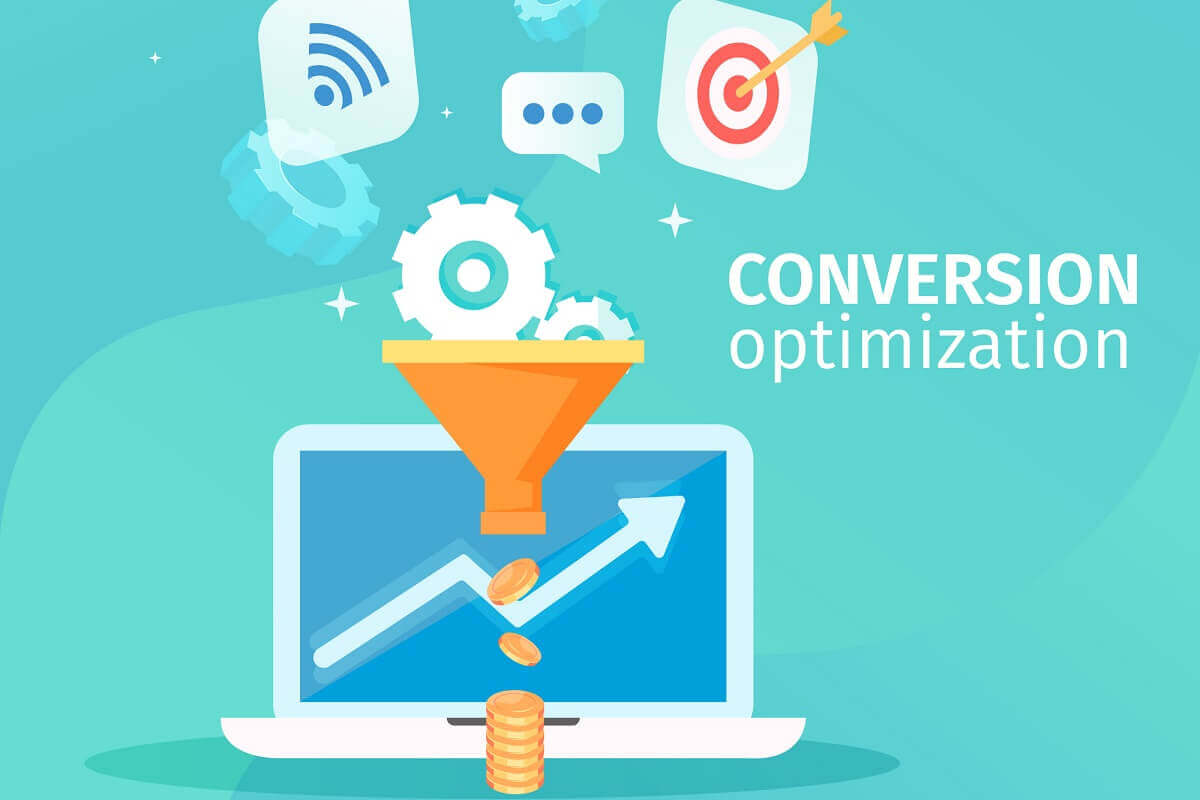 Using tried and tested CRO (Conversion Rate Optimization) techniques will help you boost your website's existing results. A highly efficient and smooth-sailing sales funnel requires the all-inclusive search engine optimization (SEO) and digital marketing strategies to support all the conversion points on the pages of the website. They are crucial to the enhancement of your site discoverability as well as customizing your message to your target audience.
These are indispensable to boosting your site discoverability and tailoring your message to your target audience. If you want your website to be a digital asset with the highest conversion rates for your business, you need to optimize it for conversions and search by a professional.
Sales Boost Caused By Web Design Optimized For Conversions
Before getting into the details, you must understand what user interface (UI) and user experience (UX) are. These terms may appear to be self-explanatory but you might want to get a thorough understanding of them if you don't want to risk losing a significant portion of your potential revenue. Being unaware of these concepts could result in your web design falling short of two of the most critical elements of web design in terms of conversion rates.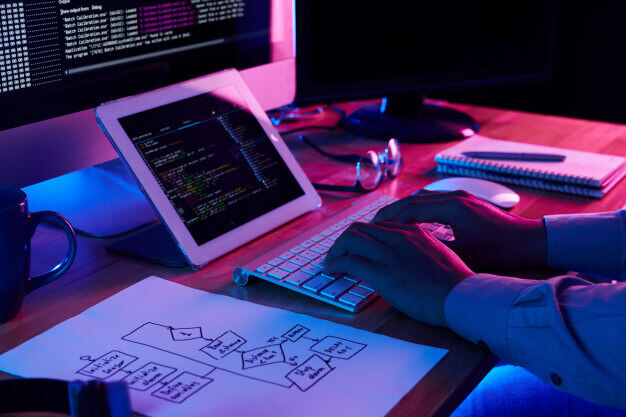 In simpler words, the UI (user interface) is responsible for the appearance and features of your website while the UX (user experience) can be defined as the overall experience or journey, also known as the sales funnel, of your website's visitors as they navigate through the different sections of your website.
You can easily enhance your website's potential for conversions by enticing your visitors into staying engaged. This can only be done by optimizing your website's user interface (UI) and user experience (UX) through intuitive navigation and innovative web design.
You must ensure that your website meets the required criteria for these two highly critical website elements:
Design
It is said that the first impression is the last, and your website is no exception to this rule. It only has 50 milliseconds to make an impression, and it better be good. These short fifty milliseconds could decide the life or death of your website because fifty milliseconds are all it takes a visitor to determine, based on the website's visual appearance alone, if he wants to explore the website. Poorly designed webpages, especially the homepage, increase your bounce rate, which can be expressed as the percentage of website visitors who exit the website after checking out the first page. Your web design entices the visitor into exploring the website, i.e., it keeps the visitor from leaving. A study conducted in 2004 observed that up to 94 percent of people did not trust a website with poor web design. Not only should your web design be able to make an impressive first impression, but also ensure that it lasts a very long time in the user's mind. It must coax your site, visitors, into trusting the platform and connecting with your brand. To make an excellent impression, your web design must have the following features:
✔ Consistent branding
✔ Distinctive and captivating web design
✔ Images and videos of the highest quality
Avoid the following:
✘ Highly complex and crowded homepage
✘ Unreadable text blocks and illegible font styles
✘ Unattractive, dull, or irritating color palettes
Navigation
According to the Jobs-to-be-done theory, you will either be required to fulfill a specific need of your potential customers or help your potential customers complete theirs. Hence, if you want to efficiently market your brand as the best solution available to your potential customers, you must be well aware of the job to be done. Your website can do this through a well-defined and distinct navigation bar. In the desktop version, the navigation bar usually sits at the uppermost section of a website. This gives your customers the ease of access they desire to access the required information. With a well-defined navigation bar, your potential customers can quickly sift through the different sections of your website and access the ones they are interested in with a single click.
People choose to check out your website to see if it offers the information they need or if it answers the questions stuck in their minds. Your navigation bar must be designed in such a way that it provides them with the answers to the most critical questions running in their heads regarding your website, for instance, whether you are selling a product or a service, what kind of products or services you are offering, how much do you charge for your product or service, whether or not the shipping or delivery charges are free, etc. This helps your website visitors access the information they need and decide whether they want to engage with your website.
Efficient website navigation offers the following features:
✔ It uses the main menu to help you anchor your website's visitors
✔ It offers smooth and flawless internal linking
✔ It consists of a footer providing access to other sections of the website
Efficient website navigation avoids the following:
✘ Use of Technical terminologies
✘ Involving an excessive number of steps
✘ Low page loading speed
8 Best Conversion Rate Optimization Practices For Web Design
Expert design and navigation are the most crucial elements for ensuring the development of a web design focused on boosting conversion rates. If you want to convert your website visitors into actual customers, you should make it a point to incorporate the best Conversion Rate Optimization (CRO) practices into your web design.
Adopt the following CRO practices to boost your sales through your website's traffic
Having A Distinct Call-To-Action (CTA) Button
Call-To-Action (CTA) buttons should not only be able to grab the attention of your website's visitors but also be strategically placed so the visitors can easily spot them. Its design must be attractive enough to gently nudge your visitors into clicking it. It is the most significant and distinguishing step to converting your visitors into customers.
Including Simpler Contact Forms
In addition to your CTA, you must gather the information required to reach out to your leads. Hence, you must keep your forms simple and short so that your website's visitors don't get agitated when submitting them.
Prioritize Your Homepage
Your homepage should not only cover your value proposition but also keep your website visitors engaged, as most website visitors have been observed to spend more than half of their total page-viewing time above the fold. Up to 5.94 seconds are finished viewing the main image of your site.
Monitor Your Website's Mobile-Responsiveness
Up to 16% of the entire web traffic is mobile traffic, and about 57% of users will refuse to recommend a business whose mobile site has a poor design. Hence, keeping an eye on your mobile responsiveness is the need of the hour. It will also aid you in capturing the portion of your target audience who usually use their mobiles for web surfing.
Maintain Fast Page Load Speeds
The expected loading time for up to 47% of users is two seconds at max. They will leave the page if your website does not load within that time. Hence, if you want your business to stand at the top of the pyramid and strengthen your audience's faith in your brand, you must acquire a reliable and fast web hosting service.
Using White Space
Do not make the mistake of believing white space to be a blank area with no design. On the contrary, it is an essential part of your website design and plays a crucial role in keeping your visitors engaged and motivated to continue browsing. It can be considered a visual breathing room for your website visitors so they don't feel overwhelmed.
Showcasing Trust Symbols
The visual elements on your website, such as brand partnerships, client testimonials, security badges, and awards offering consumer confidence and social proof, etc. that signify trustworthiness and credibility are known as Trust symbols.
Continuous A/B Testing
Even though we have discussed some of the finest and the most authentic CRO website design strategies, however, the process of execution of these strategies will be different for every website. The conversion rates can be optimized to the highest level by applying the A/B test to every website design element you create and then choosing the version with the most optimal results.
Creation Of A Sales-Centric Web Design Strategy
Once you have handled all the major web design changes required for boosting conversation rates, the web design techniques for Conversion Rate Optimization (CRO) can then be applied to your overall digital strategy to improve the level of effectiveness of your Conversion Rate Optimization (CRO).
Consider taking the following steps if you want your web design to be focused on delivering sales:
Conducting CRO Audits Regularly
Once all of your CRO web design initiatives are in order, the only thing left to do will be to get a dedicated CRO team hired for the sole purpose of enhancing the conversion rates of your website. Conducting CRO Audits regularly would not only help you keep your business ahead of the game but also play quite a significant role in identifying the areas that show potential for improvement.
Consider Redesigning Your Website
Being a powerful digital asset with the most impressive conversion rates is the end goal of your website. To meet that goal, your website needs to have a 100% unique and user-specific web design and custom-built navigation features to provide your target audience with the best user experience possible.
Creation of Relevant Content
Creating visual elements and content for supporting your customer's journey will not be as challenging as it seems once you have learned the art of improving your sales funnel. For instance, discount offers play a key role in enticing your target customers into making purchase decisions which ultimately result in increased form submissions.
Get Your Sales Funnel Revamped
Reassessing your sales funnel will prove to be quite beneficial to your business. Provide your customers with a clear and direct path to their desired actions and take the steps necessary for removing the friction or any other barriers your customers may face while going through the process of making the purchase. This includes the existence of a consistent and clear CTA on every single page of the website.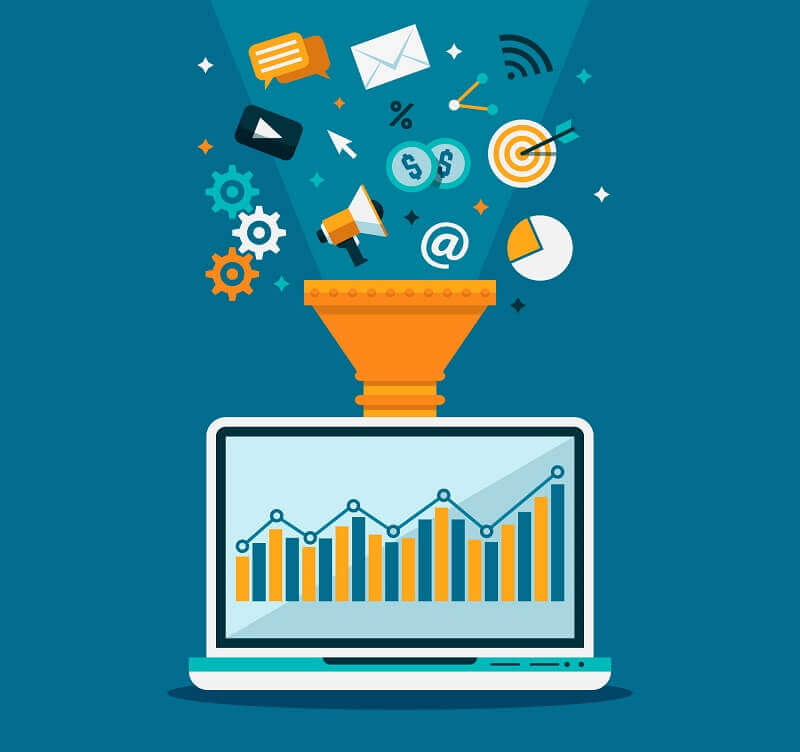 Marketing by Ali is an Internet Marketing Agency that specializes in conversion rate optimization (CRO) and can provide you with the best CRO services to help you enhance the performance of your sales. Our web redesign will turn your website into a high-converting digital asset. We have been operating as a full-service agency offering web designing and digital marketing services for more than 17 years. Once onboard, we would be adopting an all-inclusive approach to help accelerate the growth of your business.
An RV repair shop ended up gaining a 30% boost in its year-over-year conversions after hiring Marketing By Ali for a website redesign and online visibility campaign. We conducted our tried and tested Conversion Rate Optimization (CRO) techniques on the website for more than seven months and the results were evident.
With the help of our authentic CRO strategies, your website's performance will be optimized from the very first day. Contact us now to learn more about how you can boost your sales and conversion rates through professional web design.