About Ali Ghasemirad
Your Digital Marketing Partner
Navigating the Digital Terrain with Precision and Passion
Ali Ghasemirad isn't just a name in the digital marketing sphere; he's a force of strategy, innovation, and results. With two decades of transformative work, Ali's mission remains unwavering: design dynamic marketing blueprints that amplify businesses and resonate with audiences.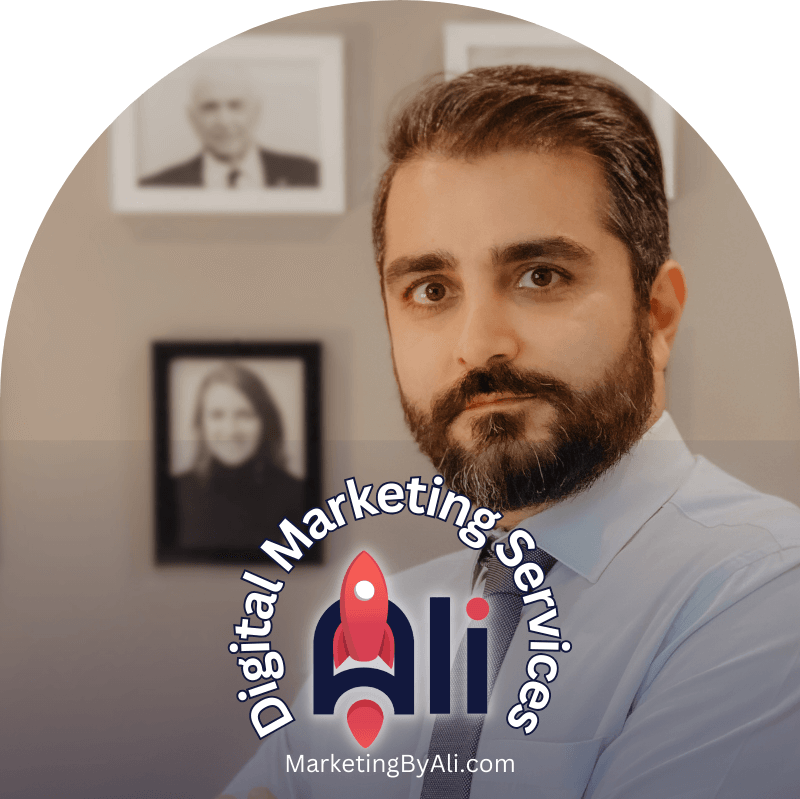 Ali has been the cornerstone of digital solutions for countless brands, from nascent startups to seasoned enterprises. His portfolio, rich with over 500 projects spanning web design, digital campaigns, and strategic marketing, is a testament to his adaptability and prowess in:
Search Marketing: Elevating brand visibility.
Paid Traffic: Maximizing reach in the digital expanse.
Analytics & Data: Drawing actionable insights.
Optimization & Testing: Ensuring peak strategy performance.
Content Marketing: Weaving stories that engage and enthrall.
Crafting Digital Narratives
In today's digital landscape, a website isn't just a platform—it's a brand's story. And Ali crafts these stories with precision. Balancing aesthetics with functionality and leveraging the latest in WordPress and SEO, he ensures these narratives rank high and captivate their audience.
Ali's expertise doesn't just reflect in his client work. He's penned his knowledge, experience, and insights into "Beyond Pixels: Unveiling Digital Marketing Wonders", a deep dive into the world of digital marketing. Explore his perspectives and strategies here on Amazon.
The Backbone of White-label Marketing
Ali offers more than just marketing solutions. For agencies looking to extend their reach without overextending their capabilities, Ali's white-label marketing services are a game-changer. From SEO to intricate web design, Ali's strengths amplify your offerings.
Beyond the Digital Canvas
While deeply rooted in the digital world, Ali's passions extend beyond screens and pixels. When he's not sculpting digital strategies, you might find him traversing global beaches or immersed in the pages of a captivating book.
Looking to transform your digital presence? Ali Ghasemirad is your navigator. Connect today, and let's chart your journey to success.
Template

Monster

certified partner