WordPress Security Header Optimization
Enhance your website's security with Security Header Optimization. We configure headers to protect against common threats and vulnerabilities.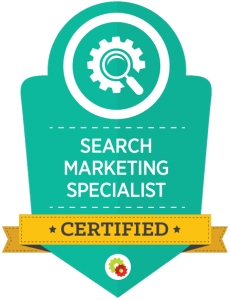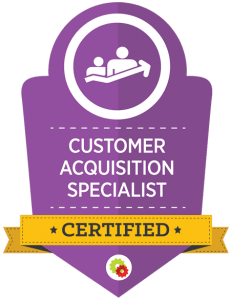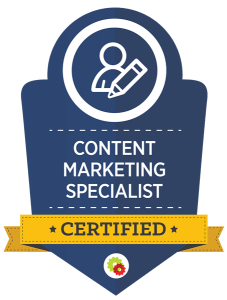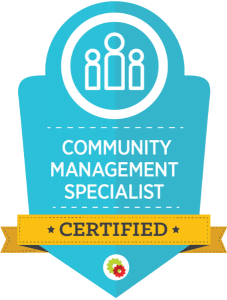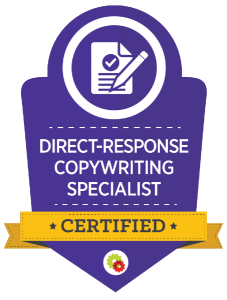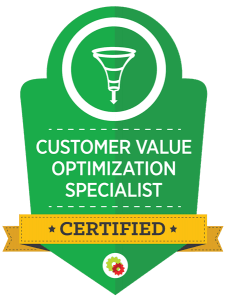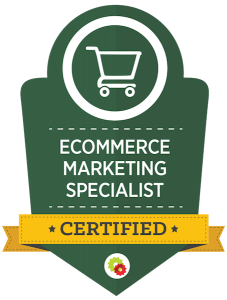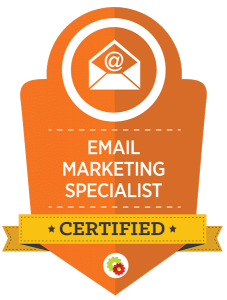 WordPress Website Design, Speed Optimization, Advanced Website Support, Complete Management of Security, Performing Malware Scans, Removing Malware Threats, Backups of Database and Core Files, Optimized WordPress Hosting
In the ever-evolving landscape of online security, the proper headers make all the difference. Elevate your website's defenses with WordPress Security Header Optimization. We fine-tune your headers to create an impenetrable shield against common web vulnerabilities.
Our WordPress Security Header Optimization Service:
Protection From the Start: We configure security headers to safeguard your website from the moment visitors arrive.
Prevent Common Threats: Our optimization thwarts common attacks, ensuring your site remains secure against emerging risks.
Customized for You: We tailor security headers to match your website's unique needs, providing robust protection without hindering performance.
Real-Time Defense: Benefit from ongoing security as your headers are continually optimized to defend against evolving threats.
Defend your website against emerging risks with our Security Header Optimization service. Tailored headers provide real-time protection.
Our Comprehensive WordPress Management Services
We Manage, You Succeed: Join Us for Website Excellence
Your Journey to Website Success Begins Here
FAQ
Do I need to have a specific hosting provider?
Not at all! Your choice of hosting provider is irrelevant to our service. We can work on any website regardless of its hosting provider.
We are well-acquainted with the existence of the financial limitations of people as well as the variety and uniqueness of the support needs of different websites. We are also well aware that people have limited budgets for meeting the needs of their websites.
Even so, we may not be able to provide you with your desired security and speed if your website runs on a shared hosting provider.
However, if you are interested, we offer a very impressive Cpanel hosting service for WordPress websites that you could get upgraded to.
How do I get on board?
After signing up for the plan most suited to your website's specific management and maintenance needs, we will contact you through a welcome email sent to the email address provided by you. The email will contain instructions to guide you through the process of sharing your login credentials in the safest way possible.
After receiving the login details of both your hosting provider and your WordPress dashboard, our team of experts will come into action immediately and get your subscription plan fully implemented within the next 24 to 48 hours. This is inclusive of a checklist consisting of more than 200 items for the complete optimization of your website.
Because we will be going all the way in terms of the optimization for your plugins, themes, and core files, it could take us, at least, a week to work on speed advancements. We are fully committed to keeping your website safe and running which is why we are extremely careful of every step we take; trying our level best to avoid any accidental mishaps, such as website downtime. Hence, to ensure the accuracy of our performance, we prefer to be patient and perform our tasks with the utmost care and attention rather than being hasty and running the risk of causing potential damage to your website.
Moreover, rest assured that you will get regular updates via email. We strive to be transparent with our clients regarding the projects we share, how we do things, and the results we achieve. Hence, we will report all the actions we take on your website, the issues we resolve, or the issues we face to you as we work through it all.
I have multiple websites (more than two) requiring expert management and maintenance services. Can you help me out?
Yes. Definitely! It does not matter how many websites you have; we can help you run all of them.
Our web management packages cover one WordPress installation, subdomain, domain, or website per package. Whether you have multiple sites running as subdomains of a single website (where one website is registered with domain.com while the others are registered with subdomain.domain.com) or as separate websites (where every website is registered with domain.com), they are considered to be separate from one another and their management needs cannot be covered in a single website management plan. This means that you will need to subscribe to a separate management plan for each site, i.e., separate web management plans meant to meet the specific management needs of the said websites, whether they are subdomains of a single website.
Are phone support services available?
Our pricing structure has been designed to accommodate and be affordable to all of our clients regardless of their financial position, i.e., there are no hidden or extra charges; you only pay for the services you get and considering the global nature of our team of experts, it seems only reasonable to offer support services through LiveChat and email.
Although phone support services are not available here at Marketing By Ali, we do believe in prioritizing customer satisfaction above all else. Hence, not only do we have super-fast, friendly, and effective live chat and email support, our customer support representatives (CSR) are also highly trained, efficient in what they do, and very cooperative.
How long does it usually take for you to resolve an issue or respond to a query?
Questions regarding the standard response and resolution are two of the most frequently asked questions at Marketing By Ali. To be honest, it is mainly dependent on the ticket. Let us explain how the process goes:
1. We respond through email within the first 2 to 6 hours. The response email starts with the confirmation that the ticket regarding your complaint or query has been received and opened by our team and that we are currently in the process of assessing the complexity of the issue. It concludes with a promise that we will get back to you once the issue has been resolved.
2. A resolution email will be sent to you within the next 24 to 48 hours containing the changes made by our team on the ticket.
In the case of a complex ticket requiring more time for a resolution than the standard 48-hour window, you will be notified immediately about the possible delay because communication is of the utmost importance when it comes to response and resolution periods.
Do your services include the detection and removal of malware?
Malware can be considered as one of the most critical threats to a website's survival. Fortunately, subscribing to our Pro Plan or any other plan higher than the Pro Plan entitles you to get malware detection and removal services added to your plan.
Your website will first be scanned by our special team of WordPress experts for the detection and removal of malware and such other threats. Our experts will also assess the website for vulnerable areas, should there be any, like out of date themes and plugins that could be vulnerable to unwanted threats.
Once our team has removed the detected malware from your website, it will build a security setup to provide an added layer of protection to your website against such threats.
How will you monitor my website (s) 24/7?
Our team of experts uses several automated tools to monitor and assess your website's status. These automated tools are programmed to ping your website every minute of the day. These per-minute pings are meant to assess your website and prevent it from giving any 400/500 errors.
Can my website's loading speed be guaranteed to be less than two seconds after I subscribe to your care plan?
Although we strive to reach a loading speed of less than a second, we would never promise you something we weren't confident about. We take website loading speeds seriously. Anyone making such claims about accelerated website loading speed is only interested in making a quick sale. Such people are only concerned with the payment you make and not in fulfilling their end of the deal.
All websites are unique in structure, nature, and management needs; hence, claiming to reach a loading time of fewer than 2 seconds for every website is nearly impossible. For instance, if a website is running along with up to 20,000 other websites, on a shared hosting service, and has, at least, 20 Google Ads bringing in content from external sources, is bound to have an extremely slow loading speed.
However, if you'd like an honest piece of advice, our speed engineers would recommend that you make it a point to get a suitable and reliable hosting provider for your website. Moreover, you must strive to maintain a healthy balance between modest techniques for speed optimization and the website's needs for growth and marketing. Following these two suggestions alone will be enough to help you acquire a website loading speed of fewer than two seconds.
Are the one-time services for speed optimization included in the management plans offered by Marketing By Ali?
Marketing By Ali offers speed optimization services but only to clients interested in accelerating their website's loading speed and maintaining that speed level in the future.
One-time speed optimization is more like the easy way out than making a long-term commitment. It may help you boost your website's loading speed for now but this boost will wear off sooner or later. When that happens, your website is going to need another speed boost.
Explain why you're offering weekly updates for plugins and themes instead of updating them daily.
Here is why we are offering weekly plugin and theme updates.
✓ Most of the time, the plugin updates released by the developer contain some bugs. Getting them updated as soon as the updates are released could put your website at risk. Updating these plugins less frequently not only protects your website but also lets the developer take care of any bugs discovered after the launch so that your website can have a bug-free plugin update later.
✓ Updating plugins and themes in batches is an easier and more efficient approach and less exhausting. Batched updates make it easier to perform manual reviews, which, in turn, result in lower chances of any unwanted or accidental mishaps happening to your website.
✓ Weekends are the best time for us to update everything since there usually isn't much traffic on the website. This results in a safe-to-browse environment and lesser chances of your visitors facing any issues.
Especially when it comes to updating major plugins like WooCommerce, we will be even slower in making the updates which is an exceptional measure we are willing to take so that your website can continue to run smoothly without experiencing any misadventures.
Do we have to sign up for the yearly maintenance plan from the very beginning or do we have the option to start with a monthly maintenance plan and then upgrade?
Of Course not! Here at Marketing By Ali, we always recommend our clients to start with a simple monthly plan to get an idea of how things work here, how we deal with problems that may arise from time to time, and the quality of services we offer. We understand your website's importance and the courage and trust it would take for you to hand it over to someone else. We strive to earn and be worthy of that trust. Our main priority is not to get a contract signed with you but to build a strong and healthy business relationship based on mutual trust and respect.
We have confidence in our capabilities and believe that after working with us for a while and assessing our capabilities on your own, you will be ready to take the next step and upgrade to a yearly plan offering a discounted price rate. You can upgrade your plan whenever you are ready. You can either contact us through LiveChat or send in an email regarding the update, and we will do it right away. It's as simple as that.
WordPress Website Design
Our WordPress website development company offers reliable and results-driven services. With our WordPress experts, you'll be able to manage your website via the easiest-to-use web platform. Our WordPress design and development services will help you build an optimized site that converts well in search results.