If you want to drive high-quality traffic to your website, running an effective on-page SEO campaign is of the utmost importance. Here's a list of ten of the highly effective tips for better on-site so optimization of your website.
1. Make it a point to pick the right keywords
Keywords are the lifeblood of search engine optimization. The process cannot operate without them. SEO depends on keywords the way life depends on water and air. Your website's SERP rank depends on keywords. If you fail to choose the right keywords for your SEO campaign, you will fail to reach your target audience. Your keywords are the key determiners of where your website stands on the SERPs.
If you want to choose the right keywords for your SEO campaign, you need to conduct detailed keyword research. You can then analyze the results and pick the keywords that are the most relevant to your business.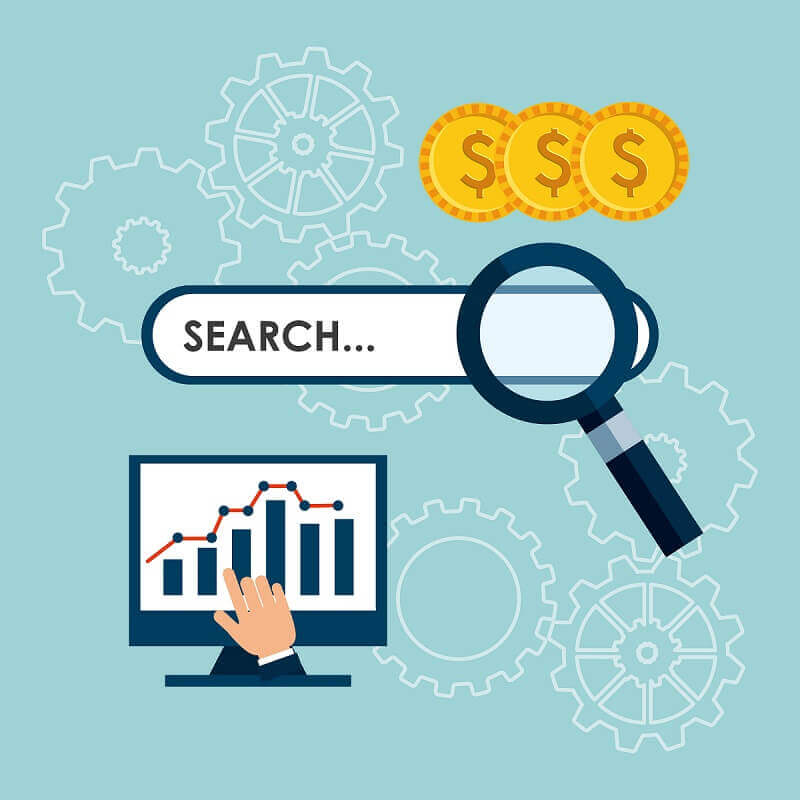 Long-tail keywords are the ideal choice for any business. They usually consist of three or more words; hence, the name. Compared to short-tail keywords, long-tail keywords are quite specific. Thus, using them in your SEO campaign might help you reach the audience searching for the exact keywords.
Short-tail keywords usually contain only one or two words. In addition to the fierce level of competition they come with, you might end up facing quite a few ranking challenges as well. At times, they can be quite misleading, i.e., the same keyword could be used for two different things. Long-tail keywords, on the contrary, are very specific and will only bring you the kind of leads your business is targeting. They are good at driving qualified leads with the highest potential for conversion.
The ideal keywords for your website must have low competition and high search volume. Low competition implies that you won't have to compete with many businesses for that keyword. High search volume means that a significant number of people are using your specific keyword in their search queries.
Therefore, make it a point to pick the keywords with a high search volume. Otherwise, you won't be able to drive any traffic to your website and your investment will go down the drain. After choosing the right keywords for your website, add them to your content. Make it a point to place them within the first one hundred words of your written content. This would do wonders for your ranking on the SERPs.
2. Be wise when incorporating keywords into your title tag
Your choice of keywords can either be the life or the death of your website's on-page SEO. Therefore, be very wise when choosing keywords for on-page SEO.
Google is very specific when looking for keywords on a web page. Some of the places it is most likely to check are the title tags and Meta descriptions. It is also very specific about the pages it browses through when searching for keywords. It analyses your title tags to get an idea about the actual context of your webpage. Once done, it uses that information to determine whether the keywords used are relevant to the content being offered or not.
Thus, if you want Google to easily identify your keywords, you need to be wise about where you place them. In order to make sure Google locates your keywords, place them right in front of your title tag.
Moreover, keywords situated at the beginning or closer to the beginner are more efficient. That's because they are the first words Google interacts with when analyzing the title tag. It also allows your audience to find out what your website is all about without wasting any time. The audience can then decide if what you're offering is exactly what they're looking for or not.
Your website's SERP ranking could experience a significant boost if you manage to begin your title tags with your target keywords.
3. Ensure proper optimization of your Meta descriptions
In addition to title tags, your Meta descriptions also need to have your keywords incorporated into them. A Meta description can be defined as a short blurb situated right under your title tags. It appears in the search results along with the title tags. It provides the users with a short description of your page's context.
When working on your Meta description, make it a point to incorporate the relevant keywords into it. These keywords will allow your audience to better understand the real context of your page. In most cases, the chances of a person clicking on your page usually depend on your Meta description.
Adding the relevant keywords to your Meta description will also help Google get a better understanding of your page. With each new piece of information its crawlers extract from the description, Google's understanding of your website would increase. This, in turn, will lead to a higher SERP rank for your website.
4. Incorporate visual elements into your site
Visual elements play a key role in helping you keep your audience engaged with your content. Not everyone loves to go through blocks upon blocks of written content. Reading huge pieces of text can also be quite an exhausting affair. And when that happens, your audience would need a break; a sort of relief.
That's where visual elements come in. They provide the readers with the break they need from the monotony of the page. Plus, pairing your written content with relevant images and other visual elements might help them better understand the context of your content. It also prevents them from experiencing an information overload.
There are numerous kinds of visual elements you could choose to keep your audience engaged. For instance, infographics, images, videos, charts, and graphs, etc., would go a long way in reaching that goal. They are exceptionally good at grabbing the attention of your audience and providing them with a much-needed break from the written content.
Seeing blocks upon blocks of written content can be quite overwhelming for your audience. They might decide to exit your website; thus, increasing your website's bounce rate. A high bounce rate is never good for a website.  Thus, incorporating highly interactive visual elements can help you bring your bounce rates down a notch.
A high bounce rate will not only leave a negative impact on your website's SEO but also serve as a red flag to Google. Google will treat it as a sign of your website's uselessness to your audience. As a result, your SERP rank will drop. By lowering your website's bounce rate, visual elements will prevent you from experiencing such a dreadful turn of events.
It will also cause your audience to spend more time engaging with your website; thus, improving the duration of their engagement period. Google will take it as a sign of your audience's interest in what you are offering. Consequently, your website's SERP rank will go up.
Visuals are one of the few critical ranking factors for on-page SEO. Incorporating them into your website will cause a significant boost in your website's rank on the SERPs. In addition to this, it will help you keep your audience interested in what you're offering.
Image optimization is essential for earning a higher SEO rank for your page. Right after integrating images into your website, the next step is to optimize them. To do that, you need to edit the name of the image file and incorporate the targeted keyword into it. This serves as a complementary step to the overall keyword integration process. It also goes a long way in boosting your SERP rank.
Moreover, incorporation of the keyword into the alternative text helps your audience get a clear understanding of the image. This, in turn, enables them to determine its relevance to your page. Plus, the alternative text containing your target keyword makes your website rank higher for that specific keyword.
In addition to that, the size of your images needs to be optimized as well. Large-sized images negatively affect your website's loading speed which, in turn, leads to a poor user experience. Thus, in order to improve your website's loading speed, make it a point to optimize your images.
The same goes for the videos you add to your site. Large-sized videos can put a huge strain on your site's loading speed. Try using a third-party website for hosting your videos. It will go a long way in relieving your site of the strain and boost its loading speed.
Image optimization is essential for the smooth running of your website. Moreover, since faster loading speed is an essential on-page SEO ranking factor, it can prove to be quite beneficial to your website.
Page speed serves as one of the key determiners of your website's user experience. Patience is a virtue not many can master. Especially when it comes to slow-loading pages, people tend to lose their cool all the time. They want immediate and easier access to the information they need. Just as you would expect a restaurant's staff to be efficient and quick in their service, your audience expects the same. Hence, should your page fail to load quickly, your audience might exit your website altogether. They might return to the SERP (Search Engine Results Page) and pick another website.
Therefore, you must keep track of your website's loading speed at all times. You should also strive towards making your website reach the optimum level of performance. Keep an eye on how fast your page loads and make necessary adjustments, wherever necessary, to make it load even faster.
There are several ways for you to improve your website's performance and enhance its loading speed. For instance, CSS coding, browser caching, minimizing redirects and cleaning up HTML could do wonders for a website's performance.
Google Page Speed Insights could go a long way in helping you identify the problems in your page if any. You can choose to either fix them by yourself or get a professional digital marketing agency to do it for you. The latter option will require you to sign up for the page speed services offered by the agency.
A website with a high loading speed will not only offer the best user experience but also keep your audience happy. Moreover, your page's loading speed serves as one of the most critical ranking factors for on-page SEO. This makes it all the more important that you keep an eye on it and make necessary adjustments, whenever and wherever needed. It will go a long way in improving your campaign's efficiency and effectiveness.
7. Ensure your website's mobile-friendliness
Mobile-friendliness is another critical ranking factor in terms of on-page SEO. That's because a major portion of online sales is usually made through mobile devices.
More and more people are using mobile devices, such as smartphones and tablets, for their online endeavors. Be it web surfing, email checking, or placing an order online, everything is just a tap away.
If a website's interface is not mobile-friendly, all the visitors accessing the site through mobile devices will be driven away. This explains why Google renders it important for businesses to focus on making their websites both mobile and user-friendly.
A mobile-friendly user experience is an absolute necessity for a higher rank on the SERPs. Mobile-friendliness of a website is a direct consequence of a highly responsive website design.
A highly responsive web design ensures your website's adaptability to all kinds of devices being used to access it. Consequently, regardless of the kind of device your audience uses, your website adapts to it accordingly; thus, offering a high level of experience to users of all audiences.
Mobile-friendliness stands among the most essential elements of on-page SEO. Incorporating a highly sensitive and impressionable design into your site will improve its rank on the SERPs.
8. Generate high-quality content
Your website's content plays a critical role in boosting your SERP rank as well as driving high-quality leads to your website. The quality of the content determines the overall performance of your website on the SERPs. It also affects the visitors' engagement rates as well as the duration of their engagements.
The higher the quality of your content, the longer will your audience want to stay on your website. To improve your content's quality, it must hold a certain level of significance for your target audience. Make it a point to create content that is not only informative but also interactive. It must either offer a solution to their problem or provide answers to any questions they might have.
Useful, informative, and highly interactive website content serves as an excellent on-page SEO strategy. It can also ensure the success of your campaign. In addition to improved SERP ranks and enhanced leads, high-quality content helps retain your existing visitors and clients. It keeps them coming back for more.
Knowledge is power and sharing knowledge is one way to improve your website's reliability on the web. Accurate and useful information builds a strong foundation of trust. For example, if you are running a blog offering authentic information about fishing, all the fishing enthusiasts will become your regular visitors. They will browse through your posts every time they have a query or concern regarding their pets.
Therefore, focus on creating useful, informative, and engaging content for your website. In case you're running a blog, ensure the quality of your content is of the highest level. Moreover, when creating content for your blog, keep the nature of your target audience in mind.
Your posts should not only be relevant to your target audience but also understandable. Your readers should be able to understand the context and the meaning of what you are trying to convey.
For example, writing a blog full of technical terms relating to engineering will be unsuitable for a layman. Similarly, mathematician will have no idea about an article containing medical terms. Thus, creating content that your audience can neither understand nor relate to is pointless.
Content creation is an excellent way to boost your website's on-page SEO. Not only will it improve your website's rank on the SERPs but also increase its traffic.
Using internal links in your website's content is an essential way to keep your website's visitors engaged on your site. Links direct people to a certain location on the web, i.e., a website, blog, or webpage, etc. Internal links lead users to the pages within your website. Thus, incorporating them into your content allows your readers access to different sections of your site.
The longer your audience stays on your website, the more valuable your website will be to the search engines. Google will take it as a sign of your website's trustworthiness and reliability. Moreover, the amount of time spent by people on your website is crucial to getting your website ranked by Google.
The longer your leads engage with your content, the higher will be your website's rank on the SERPs. That's because Google uses the duration of your leads' engagement to determine your website's worth in relation to your keyword. Consequently, not only do you end up boosting your leads but also succeed in enhancing your website's on-page SEO.
10. Keep an eye out for crawl errors
A crawl error happens when a search engine's crawlers or bots fail to access a certain page or portion of your website. This failure ends up leaving a disastrous impact on your website's SERP rank.
There are two main types of crawl errors generally encountered by crawlers, i.e., site errors and URL errors. Site errors include DNS errors, server errors, and robot failure while URL errors are inclusive of broken links, sitemap errors, error 404s, and poor internal links, etc.
Crawling is an essential part of a search engine's SERP ranking process. Your website might end up getting ranked incorrectly should Google's crawlers fail to access it. Thus, proper and timely rectification of crawl errors could go a long way in optimizing your website's on-page SEO.
Having multiple error pages pop up one after the other right after you enter a website is frustrating. These pop-ups will drive your leads away from your website. You might even end up losing a major portion of both your existing and potential customers.
Websites with too many crawl errors are bound to frustrate and disappoint their visitors. As a result, those visitors might exit the site, return to the SERPs, and pick another business. To avoid such a disastrous turn of events, make it a point to crawl your website for errors.
This will help you identify and locate all the crawl errors on your website. You can then move on to fixing them. When all is said and done, this is not only a highly efficient and effective process to boost your website's on-page SEO but also saves you from getting ranked incorrectly by search engines.
Hire Marketing By Ali to manage your website's on-page SEO
Our experts are forever ready to answer your queries and help you grow your business. Talk to us online whenever you are ready to get your website optimized through on-page SEO. Discuss your on-page SEO optimization goals with a qualified strategist from Marketing By Ali. Our strategist will then develop an on-page SEO strategy ideal for your business.
In your life, there are bound to be some decisions you will grow to regret. However, choosing Marketing By Ali for your website's on-page SEO will never be one of them!